United States of America Troops cca 2321
Since first Ambush Alley was released i was fan of their systems, among the games i played even few in Ambush Z heavily themed after WW:Z, i jumped into Tomorrow war and even bought By Dagger or Talon supplement. I played very few games in Tomorrow Wars but the gameplay which offered something far more different than Warhammer or even Gruntz was something that was on my mind. Main problem why didnt play for long time was lack of space and players
But with new club this can change so i dug out my GZG Tomorrow war Americans and Brazilians and started to work on them and slowly add more and more factions if there will be player interest but i hope it will.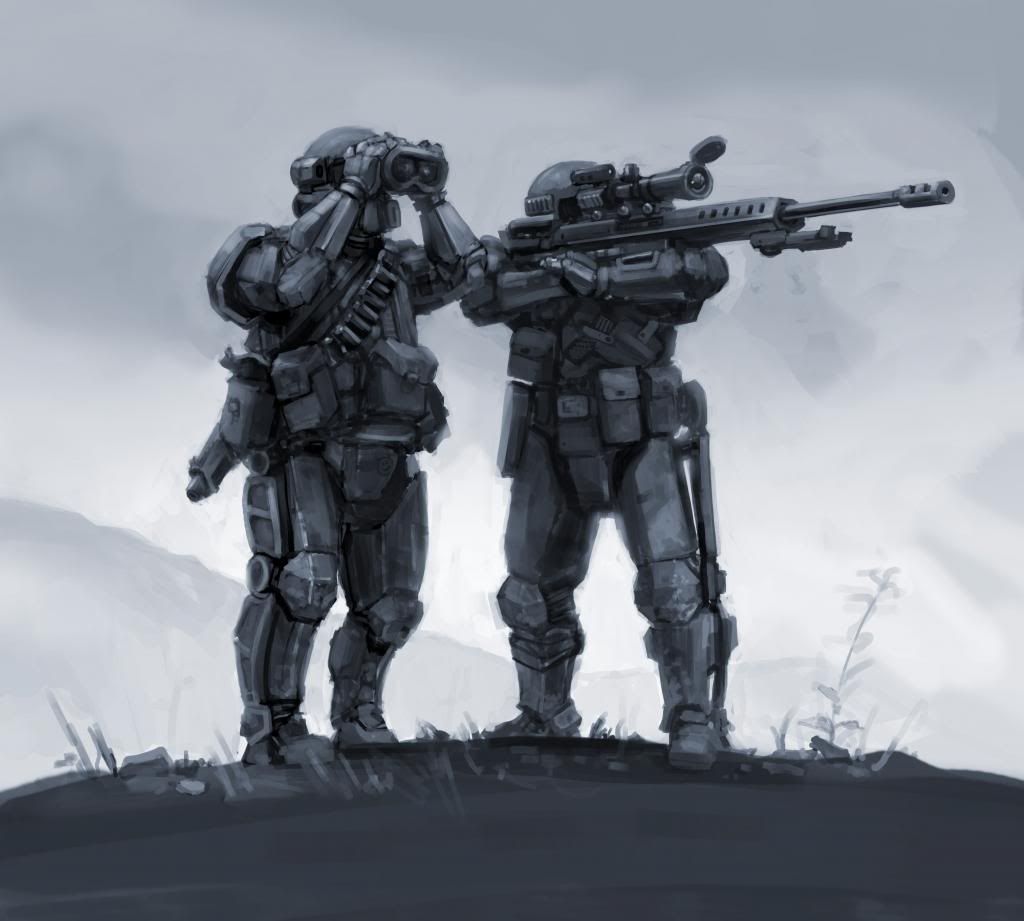 For demo i will be prepearing i developing, i will put two squads againts two squads in reconnisance mission to gather intel while preventing enemy from doing so.
As for factions right now i am sticking with original Tommorow War backstory, althought instead focusing on wars on Glory, i will looking more into other wars and battles mentioned in books. But of course as i love look of Marshborne, DPRG and RA i would propably build those too.
First at list are Americans an Brazilians, I am thinking about building British and Chinese but still not fully decided on models.
Any way if you like the Tomorrow War or scifi warfare in general stay tunned there will be more to come.